9:49 p.m. - 2015-08-02
Hippie Haul

On Saturday, we headed to Port Colborne for the Canal Days festival. It started off sunny and then we drove right into a bad storm! Scary momento especially over the bridge. But by the time we got there, it had cleared, and was sunny again and comfortable weather. We had sooo much fun!! went to the hippie stall where I got soo thrilled at finding the perfect tapestry for my bedroom wall! It's a pretty shade of orange with Mandala design and elephants and flowers all over it, I also got a friendship bracelet, a tanktop with Buddha's face on it and it says "SMILE", a Mayan worry doll from Guatemala, a song of India natural solid fragrance in patchouli, a hippie mini van, an Ark import tie-dye hippie pants, and a Indian sari long flowy skirt.
We ate dessert at the British Bakery..OMG, the chocolate coconut cake was so delicious, and empire cookies..mmmmm!! While we were eating inside the place, the power went off for a split second and then the radio announced an alarm twice that there is a tornado warning for Lake Erie..that scared the hell out of me! Thankfully, there was no "Twister" momento! There were big winds which nearly blew some of the tents away, but then the rain stopped again, and the sun came out. We shared an elephant ear with cinammon and sugar, and then looked around some more, watched some people doing zumba moves to irritating music..watched the Peruvian band perform which was good. Then we headed back home.
5:32 p.m. - 2015-07-31
Thrift Haul

I got the magazine The Unknown Hendrix from Chapters a few days ago..this is a really great read, and tons of awesome sexy photos of Jimi!!! I love his quotes too. Hahaha..when he was a kid he pretended to play guitar by using a broom..i used to use round patio furnitures and a metal lamp to create a drum set..OMG..stupedo really!
I got round mirrored sunglasses from Aldo's. A hippie vest i found thrifting for $4.99. Rolling Stones t-shirt for $3.99. Books for $1.99..Animal Farm - been wanting to read this book for a long while.
The video shop near our place has closed down permanently..its soo sad!! We went there a few days ago and bought a few movies.."Whiplash", "The Hunted"-Danish..It's so sad that video shop are getting more and more extinct, and the guy who owns the shop told us that he can't afford working on minimum wage, it doesn't pay well, because there has been an increasing drop in video rentals over the past years and he said that he remembered when "Basic Instinct" came out and people were flocking to rent that from him for weeks. And he said, that families used to rent on weekends, but that is over too. Netflix killed the video shop!
8:40 p.m. - 2015-06-22
Much Ado Being Sick!

Whats been going on..yeah, been camping at the Indian Line in Mississauga last weekend with friends, had a blast at the water park, went for a day to Wonderland, rode on only one rollercoaster coz I chickened out of the other ones..i'm deadly afraid of heights! Anyways, camping was only for 3 days coz of exams..and then i got a virus and i'm still sick! We're supposed to go see "Jurassic World" at the drive-in on Thursday, but we might not get in..apparently there's like long line-ups to see it, don't know, besides i'm still sick and i don't feel like doing much lately. Summer can be really boring when you're sick..ugh!:(
4:38 p.m. - 2015-05-26
SWEET EMOTIONNN!!

4:40 p.m. - 2015-05-12
Soldiers of Jah Army

I've been listening to this band non-stop..Jacob, the lead singer is soo cute with his dreads!! Amazing reggae band! If you don't know of them, please check them out.

4:16 p.m. - 2015-04-28
Bengali

I finally had enough money saved up to buy this amazing Bengali patch pouf..100% made in India from Pier1. I placed it inside my alcove in my bedroom and it looks groovy there. I've been wanting this pouf since I first saw it in February but it is so expensive so I had to wait and when I went yesterday, there was only one left and they have back orders on it all the way till June. I love the material prints.
4:49 p.m. - 2015-04-16
Twilight Zone Mix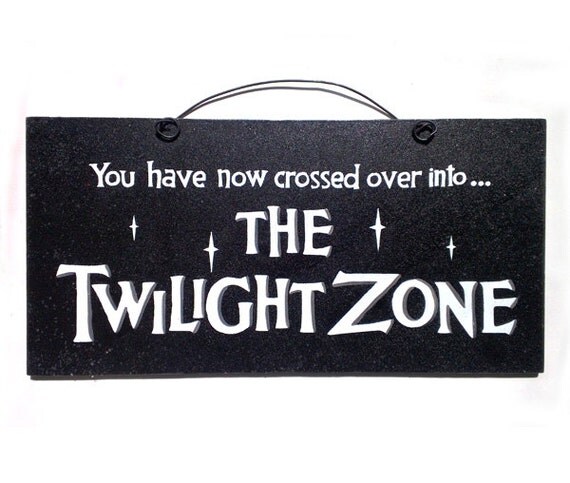 1. Strawberry Fields Forever - Candy Flip
2. Real Love - Beatles
3. Arriving UFO - Yes
4. Snap Out Of It! - Arctic Monkeys
5. Who Do You Think You Are - Jigsaw
6. Sexy Boy - Air
7. To Earth With Love - Gay Dad
8. Occupants of Interplanetary Craft by The Carpenters
9. Wonderin' - Neil Young
10. Twilight Zone - Golden Earring
11. Take the Long Road & Walk It - The Music
12. Today - Junkie XL
13. I'm the Urban Space Man - Bonzo Dog Band
14. Atomic Man - Portugal the Man
15. Long Way Home - Supertramp
16. Sky High - Jigsaw
17. Space Truckin' - Deep Purple
18. Swamp Thing - The Grid
4:45 p.m. - 2015-04-02
Birthday Haul

Groovy stuff i got from mom, Grandma, and friends: purple tie-dye t-shirt that says "Mellow Mushroom" on it (its a pizza place founded in 1974 in Georgia) how groovy!!, several hippie blouses, 2 head chains, Grateful Dead booklet, This Is Happening #Life Through the Lens of Instagram book, daisy wallet, True Religion Hippie Chic perfume, Very Best of The Doors, Best of Grateful Dead and Jim Hendrix Axis: Bold As Love cds, mystic candle paddle brush, set of Mark-It markers, flamingo necklace, sun crop top, tie-dye jeans, beaded choker (from Maria), stone rings, Bob Marley socks (from Stew), birkenstocks, moon incense (from Stew), large elephant charm, and dreamcatcher (from Lily).
I took off a day from classes on my b-day and went on a road trip to Burlington..first stop was Longo's..they have a Starbuck's inside, a humongous salad bar like an all-u-can-eat buffet type thing..soo groovy!! Also a lounge area with deep cushioned couch chairs, so it felt like we had shrunk! There was also a flat screen tv, a microwave, like a hotel lounge. Anyways, I had the best ever shrimp cocktail, pad thai noodles, tabouleh with grape leaves, couscous with fruit, boccacini, feta cheese, tuna pasta..their spinach egg panini was also yummy. I also got my b-day cake there, a lemon white cake with yellow daisies on top..so me!:) I've always wanted to celebrate my b-day in Ikea..yeah really..so we went there afterwards, didn't find what i was looking for, but i did get a turquoise star lantern for my room. We had fish n chippies and Swedish fruit cheesecake. We got home around 10:30 pm, I put on the Dazed n Confused soundtrack, lit up incense, had cake, and then opened up my pressies. I did have a mini b-day celebration over the weekend with friends too at the Rainforest Cafe and played UFO mini-golf. I had a wonderful time with friends and family and i appreciate so much all that they have done to make it very special and soo much fun!!
5:26 p.m. - 2015-03-26
Eat Me Mix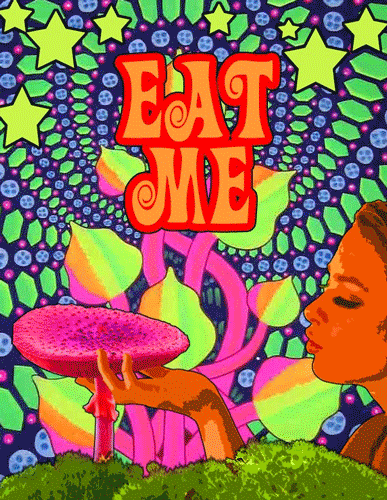 EAT ME MIX:
1. Candy Store Rock - Led Zeppelin
2. Apple Scruffs - George Harrison
3. Life Is A Minestrone - 10cc
4. Big Eyed Beans From Venus - Captain Beefheart
5. Apples and Oranges - Pink Floyd
6. A Cup of Coffee - Garbage
7. Brown Sugar - Rolling Stones
8. Fresh Strawberries - Franz Ferdinand
9. TV Dinners - ZZ Top
10. Sugar Mountain - Neil Young
11. Wild Cherry - Foghat
12. Lollipop - Ben Kweller
13. Tutti Fruitti - MC5
14. Ice Cream Man - The Monoxides
15. Cosmic Egg - Wolfmother
16. Strawberry Fields Forever - Beatles
17. Mushroom - Can
18. The Adventures of Rain Dance Maggie - Red Hot Chili Peppers
19. Catfish Blues - Hendrix
20. Eat My Beat - Air
4:21 p.m. - 2015-03-24
Hippie Haul + Spring Bluez

The weekend was loads of fun! Went with friends to the outlet place and to Forever21..they have such an amazing bohemian/hippie clothing section..i got a celestial kerchief, and Mandala print harem pants. Oh and a sleeveless tie-dye dress. I ordered an embroidered cap from prana.com..its sooo groovy!!! The guy at Marshall's who works in the changeroom, he's really nice and cute and he reminds me a bit of Nikolai in the Strokes. The weather really effin' sux here in Southern Ontario!!! Its the worst winter and spring so far ever. We usually have daffodils growing in the front yard but this is the first time that its like gone?? or late blooming?? or is it ever going to be there again?? It looks like i'm going to celebrate a cold b-day again..i've decided to celebrate it at Ikea this time, its a chance to go on a road trip and just feel like going somewhere, and i love Ikea's fish n chips the most, so yeah, and this time i don't want a big b-day cake, i just want maybe cupcakes with jungle animal candles on them. Yeah, its gonna be different. If the weather would've been warm and spring-like, then it would've been at the fun city place where you can walk around outside at the Falls. Anyways, i'm okay by this coz i'm always up for doing something entirely different than the boring usual stuff.
4:51 p.m. - 2015-03-17
Thrift Haul

I'm lovin' my dreads oodles!!:) Went thrifting yesterday after classes, OMG, finally it was spring-like at 10 degrees but today its like back to winter again..ugh! Anyways, I love Goodwill a lot coz they have much better prices than Value Village! I was able to find several hippie/boho stuff: a mint green embroidered sleeveless blouse made in India from Gap for $4, a pair of coral coloured beaded wedge sandals for $10, a vintage boho cotton sleeveless top for $6, a hemp beaded bracelet for $1.
Lovin' Lately:
rainbow leaf chimes, mendhi prints, star lanterns, harem pants, floral boho mirrors, log beds, dreamy stair carpet, mushroom houses, harlequin rings, creating artwork on photo paper, my small birdcage for holding all my scrunchies, the show Close Encounters on Friday nights at 11:00 pm, coconut Malibu cake from William's.
5:08 p.m. - 2015-03-10
Style Survey

My friends have been telling me to do this because they adore my style and also lately i've been having random people in the stores coming up to me and asking about my style and i actually had one girl tell me that my style is "very unique"! :) Even though i'm not on pulpzine, i'm gonna do this..Jule's Style:
Q: Who or what inspires what you wear? Who are YOUR style crushes!
J: been intrigued by the style i see in hippie films or any films that take place in the 60s/70s, the hippie music scene of the late 60s, hippie fashion blogs..my style crushes range from Janis Joplin, Pamela DesBarres of the GTOs, Stevie Nicks, Harmony in Groove, Penny Lane - Kate Hudson's character in Almost Famous.
Q: Do you have a favourite designer?
J: vintage/hippie clothing websites.
Q: Do you have a favourite item of clothing? If so why?
J: I've recently purchased a pair of faux tan suede ankle fringe moccasin booties which cost me $40.00 at Plato's Closet yesterday, this has been on my #1 list of things to get and wear when the stupid snow decides to finally go away! These booties are super comfy and just symbolizes my love for all things hippie. Totally something i would wear at Coachella if i ever get there some day!
Q: How would you describe your style?
J: "Mystical Flower Child" and a quirky mix of San Francisco art house boho.
Q: Is there a particular item of clothing that you've been wanting lately?
J: Totally! This patchwork corduroy pants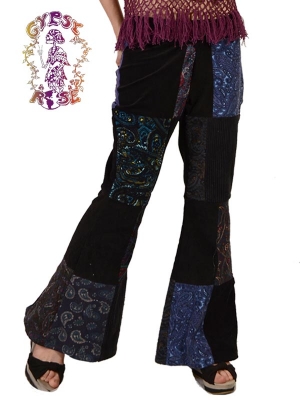 Q: Is there a style or trend you're into right now?
J: I don't follow trends.
Q: Where do you buy most of your clothes? Do you have any favourite shops?
J: Mostly secondhand stores, thriftshops, flea market, outdoor festivals..fav. stores are Out of the Past, Black Market and Tribal Rhythm in Toronto, Sunset People Vintage, Miracle Eye. Besides thrifting, if I find retro/vintage clothing, i do sometimes buy stuff from Forever21, H&M, and Zara's.
4:33 p.m. - 2015-03-05
Taste Test Thursday
Here's some of my fav. health foods lately:
Arthur's Strawberry Rainforest smoothie..all natural ingredients with strawberries and acai pronounced ah-sigh-ee..i never know how to say this word, i usually say it as akaasia..LOL. okay now i will say it properly from now on. It tastes more like blackberries to me but its so delicious that i hope they sell this in a larger bottle!
Cracklesnax Potato Squares all natural..no trans fats..ummm..this has to be my most fav. chips ever..it tastes like baked potatos..its so good! its got turmeric in it which is very healthy for the body and garlic in it which is very subtle.
Leapin' Lemurs Natures Path cereal..First off, i heart the packaging a lot!! I love lemurs since i first saw one on Zaboomafoo show..when he does a burp and twirls around and becomes the stuffed animal version of the real one. I wish they would've kept the real one on the whole show instead. Anyways, i loved watching this when i was much younger. The cereal is made out of lots of organic stuff, organic cocoa, corn meal, peanut butter, cane juice etc..I can't taste the peanut butter, its more like chocolate taste to me, and the lighter ones are like vanilla. I like the milk when it turns to chocolate milk and i just drink that afterwards..soo yummy!!
And Campbells homestyle rustic lentil soup is something i cannot get enough of!! Its the best tasting soup ever!! Its has a bit of a spicy kick to it too and carrots. Yumm!!
4:53 p.m. - 2015-02-26
Mind Flowers Mix
The weather totally sucks!!!! Really, when are we going to see grass?? When will the sun come out?? When will it be at least zero degrees so that the snow will start finally melting away?? What is wrong with Southern Ontario?? Anyways, I'm feeling so depressed and restless and lazy and not feeling like doing anything coz of the weather, its so freezing cold too!! And the heating system at school decided to break down..ugh! At least we got home earlier than usual. I've also made another mix cd:
MIND FLOWERS MIX: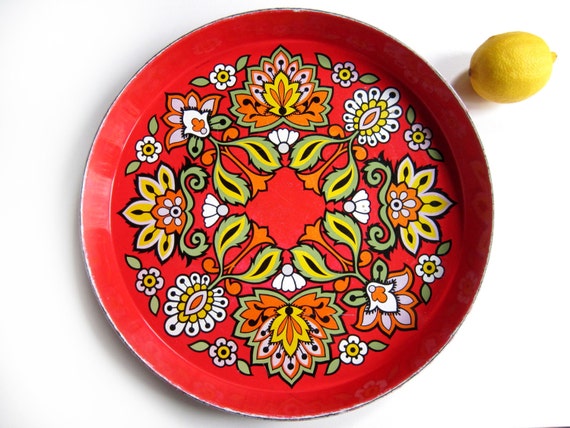 1. No Rain - Blind Melon
2. Pickin' Up the Pieces - Fitz and the Tantrums
3. Start All Over - Kula Shaker
4. White Room - Cream
5. You Know I'm No Good - Amy Winehouse
6. 10,000 Years Behind My Mind - Focus
7. Mind Flowers - Ultimate Spinach
8. Knocking On Forbidden Doors - Enigma
9. You & Me - Soja
10. I Saw You - Seemon & Marijke
11. Hold On Tight - ELO
12. Hello I Love You - The Doors
13. Return To Innocence - Enigma
14. Valium In Sunshine - Maps
15. Calling America - ELO
16. Could You Be Loved - Bob Marley
17. Summertime - Janis Joplin
18. It's Summertime - Flaming Lips
19. California Dreamin' - Mamas & Papas
20. Slowly - Amon Tobin
4:55 p.m. - 2015-02-24
Thrift Haul
Went thrifting yesterday after school and i struck amazing treasures..including this amazing stain-glass necklass charm which is being sold on etsy.com and mine was only 99 cents..wow!! I also got a Bohemian brown crushed velvet tiered long skirt, purple tie-dye t-shirt, Mystery of the Golden Dragon Nancy Drew book for $1.99 to add to my collection, hippie blouses, Miro/Dali artbook etc..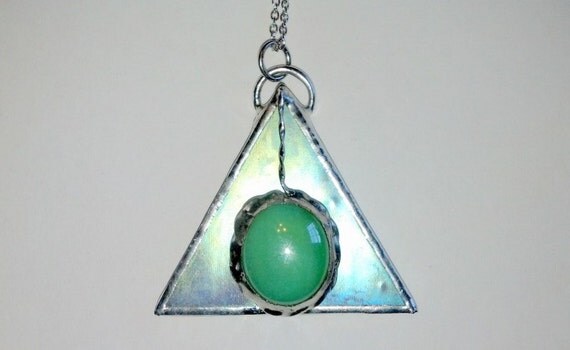 3:36 p.m. - 2015-02-20
Which Dosha Are You?

You can do a test to find out which Dosha are you..i am definitely a Pitta! Here is the link to the test..naturesformulary.com
And whichever you are, you can make food that helps you..i had no idea what Pitta Dosha was until this groovy girl put a recipe for it on her youtube and you can see what it looks like..here's the link to that..Kitcheri recipe
I made this on Sunday and there's enough to last a whole week and its soo delicious!!!! especially the taste of fennel seeds..mmm! Even my mom is hooked on it. It really makes my stomach feel better because I have upset stomach issues a lot so this really helps.
3:53 p.m. - 2015-02-13
Purple Haze Mix


1. The Weight - The Band
2. In-A-Gadda-Da-Vida - Iron Butterfly
3. China Cat Sunflower - Grateful Dead
4. Hot Smoke & Sassafras - Bubble Puppy
5. Flowers In the Rain - The Move
6. Sunshine of Love - Cream
7. Who'll Stop the Rain - C.C.R.
8. Enjoy the Ride - Morcheeba
9. Have You Ever Seen the Rain - Kula Shaker
10. Bohemian Like You - Dandy Warhols
11. Purple Haze - Jimi Hendrix
12. Me & Bobby McGee - Janis Joplin
13. I Got A Line On You - Spirit
14. Strange Lovers - Blackfeet Braves
15. Tattva - Kula Shaker
16. Kites - Simon Dupree & the Big Sound
17. San Francisco - Scott McKenzie
18. Going Up the Country - Country Joe & the Fish
19. Shower Your Love - Kula Shaker
20. Aquarius - 5th Dimension
I recently made this cd consisting of psychedelic/hippie songs that remind me of summer and wishing i could find a time machine and travel back to 1969 and go to the Woodstock Festival and see my guitar God Hendrix!!
5:16 p.m. - 2015-02-10
Grammies

Wow, yeah AC/DC rocked the stage at the Grammies, they opened the show with so much excitement that the rest of the show fell totally flat! Sia sang to a wall, i didn't understand that?? Ummm..Madonna's bull fighting costume exposed her butt..ewww!! I did like ELO performing Mr. Blue Sky..that was awesome! But, i was doing other things while the show was going on like shoveling the snow outside, munching on all natural white bean + quinoa + lentil + chia cheesy nacho snackie..mmmm!!
My scanner stopped working which sux!! I keep getting this message "cue scanner component stopped working". I went out and got a new printer but i haven't had the time to install it yet. I've been told by future shop that printers stop working after 3 years. So that means everyone has to buy a printer every 3 years? wow.
4:56 p.m. - 2015-02-04
Rocks!
The rock collection i have so far..i plan on getting more. I don't really know the names of these rocks coz when i buy them from the Chinese vendor at the mall, the names aren't given with the purchase so i forget the names after a while, if that makes sense,lol. Anyways, i looked up a few that looks like my rocks..the only one i knew is the crystalline quartz and the tigers eye, the darker green one is beryl, the light green is aventurine which is good for calming anxiety and fears, the grey white one is either aquamarine or lace agate which is a soothing stone, and the dark blue is chrysocolla, i think.

4:17 p.m. - 2015-02-03
Ego Rock

Big Brother & Holding Co. poster that i got from a friend. I looove it so much!!

5:13 p.m. - 2015-02-02
Kalahari

OMG, we got so much snow in the Niagara region..school was cancelled today, so i was able to sleep in! The car is completely covered in snow and we are waiting for the snow removal guy to show up but im guessing that he is having problems on his end too. This winter sux! I want to be somewhere warm, is there any warm spots left on this planet?LOL. Anyways, i'm dreaming of walking in the Kalahari amongst the elephants.

5:02 p.m. - 2015-01-28
Govinda Jaya Jaya

I've been making dreadlocks & they look messy now.. I've re-did my computer desk with a paisley table runner, a green porcelain elephant that i got from Homesense, and minimized everything coz before it was too cluttered and i painstakingly took off the horrible yellow duck tape that was on it, i much prefers the original earthy look of the desk now. I also completed my hippie mood boards, pics will follow soon.


Hippie pouch necklace i got at an outdoor folk festival a while back.

7:43 p.m. - 2015-01-22
Incense & Peppermints

Here are the incense i got at the Earth shop, they were only $1.99 each. When i was buying my fav. scent patchouli, the girl there told me that her favourite scent is dragon's blood coz its sweet so i decided to try it out and wow it is now my favourite too!! I always get patchouli coz its been my fav. scent but now its changed. Also, these incense sticks burn for such a long time and my room smells amazing for days now! The scent isn't as strong as when i was burning it but it is lingering still in the air. Amazing!

6:10 p.m. - 2015-01-21
Rose Garden Mix

I'm at the point where i'm sick of winter and the cold, so I made a mixtape that makes me think of spring breezes, the scent of summer roses, going barefoot in the grass, the warm sun on my face when my eyes are closed, picking daisies and putting them in my hair, eating a strawberry popsicle, going on nature walks..


1. I Never Promised You A Rose Garden - Lynn Anderson
2. Ophelia - Kula Shaker
3. Come To the Sunshine - Harpers Bizarre
4. Secret Kiss - The Coral
5. Livin Out My Fantasies - F.O.X.
6. Sugar Shack - Jimmy + Fireballs
7. Good Morning Starshine - Oliver
8. Dandelion - Rolling Stones
9. Spanish Rose - Van Morrison
10. Flowers In the Rain - The Move
11. Flower Girl - The Cowsills
12. Woodstock - Joni Mitchell
13. China Cat Sunflower - Grateful Dead
14. A Rose By Any Name - Blondie
15. She Wandered Through The Garden Fence - Procol Harum
16. The Rose - Bette Midler
4:47 p.m. - 2015-01-16
Top 10 Summer Movies

A list of summer movies when i'm having the winter bluez..
1. Weekend At Bernies
2. My Summer of Love
3. Picnic At Hanging Rock
4. Swimming Pool
5. Water Lilies
6. Taking Woodstock
7. Dazed n Confused
8. Moonrise Kingdom
9. Swimfan
10. Little Sweetheart
5:45 p.m. - 2015-01-13
Unicorn


This is one of the grooviest things i found when we went to Burlington for the day..unicorn tote from Forever21. There was no snow when we got there..it was like spring was coming and we're only 30 minutes away! There were still amazing sales going on..most of the stuff i got is for my b-day..umm..except for the cool blouse with the word "BAM" all over it which i got at H&M for 10 bucks. I got so many compliments on my outfit and my B.J. kittycat purse :) I got the Grand Budapest Hotel on dvd. I didn't bother going into Hot Topic coz there store was a big mess, there was like a volcano of t-shirts stacked up in a mess. Oh at Sephora's i got their foundation in porcelain..i've never tried this product before. Also i got a nail polish which was broken already & didn't know that until today so i have to return this at the Sephora here. Afterwards, we headed to Ikea for our usual fish n chippies and i really wish i had brought my camera coz some of the rooms were so 60s inspired and very colourful! and they had the most amazing Jaws (shark) plushies..OMG!! I was thinking of getting one. I ended up getting a cute unicorn puppet instead. Mostly got stuff for the kitchen coz we changed the colour scheme to rose pink stuff, a jar of orange and elderflower jam which i can't wait to try..and two black and white swirl pillow covers for the living room..these are amaaazing, they make the couch pop!
By the time we left it was freezing arctic cold outside! Went to Fortino's and had the best chocolate meringue cakelets! And i've started drinking lots of Lipton green tea..its very healthy and has given me such energy especially before heading to school, i feel so much more awake coz during the holidays i felt so lazy and didn't do much. So if any of you feel tired a lot i really suggest green tea, it does the body lots of good and i've also started doing mantras, chakras, and yoga meditation to clear my mind. Oh and the Golden Globe Awards were boring to say the least but now i heart Micheal Keaton!! And yessss..finally Richard Linklater is being recognized as a great director!! He did Dazed n Confused..one of my most fav. films ever!
3:42 p.m. - 2015-01-05
Are We All Worthless??

Happy New Year! I decided not to make any resolutions this year coz I'm so bad at keeping them. Anyways, I want to talk about what made me very VERY upset over the weekend..me and my friend Linnea went thrifting on Saturday and then we went to have dinner at the cafe there where we usually go. When we went in, it was super busy, there was only one empty table near two women who were very loud!! The tables were quite close to one another, so we ordered flatbread pizzas and Italian cherry sodas and sat down. While we were waiting for food, we tried to talk to each other but the two women were way too loud, and one of them was soo damn nasty, she said that people annoy her and she wants to go up to most people and tell them that their lives are worthless! OMG!! This woman said it so loud that she made sure that everyone in the cafe heard her. So she thinks that her life is worth more than anyone elses??? Then when we got our food and the cute waiter with the dreads told us to enjoy it and smiled at us, the woman kept on talking about gross stuff like amputations while we wanted to eat our food and then she laughed with her friend. This was the worst time me and Linnea ever had eating out! When i told my friend Stew about what happened, he couldn't believe it either. He said that woman should've been bitch-slapped!! Never in my whole life have i experienced something like this!! The lady at Out of the Past was so nice to us, she kept on giving our stuff half price and she gave me a 1960s headscarf (like the one worn by Edie Sedgwick) for free! I nearly froze at the bus stop on way to school, its like minus 20 outside..ugh!!!! I was scared of getting frost bite. I had like 3 pairs of mittens on, 3 pairs of tights etc..i was a little eskimo today.

5:50 p.m. - 2014-12-23
Merry X-Mas Everyone!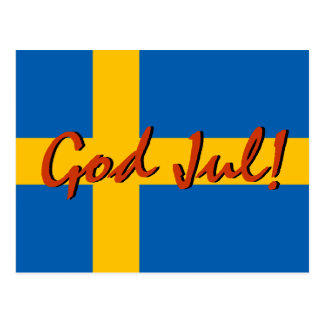 4:35 p.m. - 2014-12-18
For Cat Lovers Only


My cat Bobby looks so adorable!!! Usually he hates anything being put on him but he seemed to be okay with this Christmas pom-pom collar, he let it stay on him for a few minutes until he started to get angry,lol. And of course i took it off of him and then he ran like a race horse through the whole house, he's quite a manic character. I usually call him "petrified pussy", lol. If anyone saw that episode of Grace & Favour, you'll know what i mean.:)
4:14 p.m. - 2014-12-16
Don't Step On My Glitter Shoes!


tis the season to be sparkly! my new fav. silver glitter shoes with black ribbons that i got at Plato's Closet..they were $14.99..the only problem with these are that they were in the size 5 section and i thought they wouldn't fit but they looked bigger so i tried them on but i had thick socks on and i thought they fit perfectly, but when i brought them home and tried them on again without the thick socks, they are like a whopping size 8!!!!! they are way way too big for me and i checked the sizing inside the shoes and they are size 5, how can that be?? i might have to give them to a friend of mine who wears size 8 shoes or if not then i will have to keep wearing them with really thick socks.
4:13 p.m. - 2014-12-09
Skellington House


I love how my gingerbread house turned out even though it took like forever to get the right texture of the icing sugar to make the candy stick. It was hard to find black and white candies but i did find snowball gumballs, aniseed gumballs, spirals, etc..and of course white sprinkles, they didn't have any black sprinkles. The trees came in a pack of two from Walmart, i think they were $2.00 and they are red glitter.
4:35 p.m. - 2014-12-02
Jack Skellington


No shop in Canada sells any Nightmare Before Christmas decorations so i had to make it myself..I painted Jack Skellington on plain black ornaments and i love how they turned out! We wanted something completely different and non-traditional this year.

4:43 p.m. - 2014-11-25
Just Strut!

I'm trying to get back into the swinging 60s vibe at the moment..i love strawberry hair and baby blue nails and my MOD button is from a friend in the UK. I've been wearing it a lot. I totally get ecstatically happy when i'm in a thriftshop and the Beatles come on the radio station they're on and "Hey Jude" blasts away over my head. I say a prayer to the psychedelic kingdom of God. Oh and i also made a friend today at lunch, as i snacked on my green jello and tater tots, who shares my enthusiasm for Freaks n Geeks! Big smiley day!


What's been going inside my brain? this--->been strutting like mad down the hallway to classes..i don't even know how to strut..LOL. i must look like an awkward duckie!

4:53 p.m. - 2014-11-18
Baby's On Fire


mystical ponies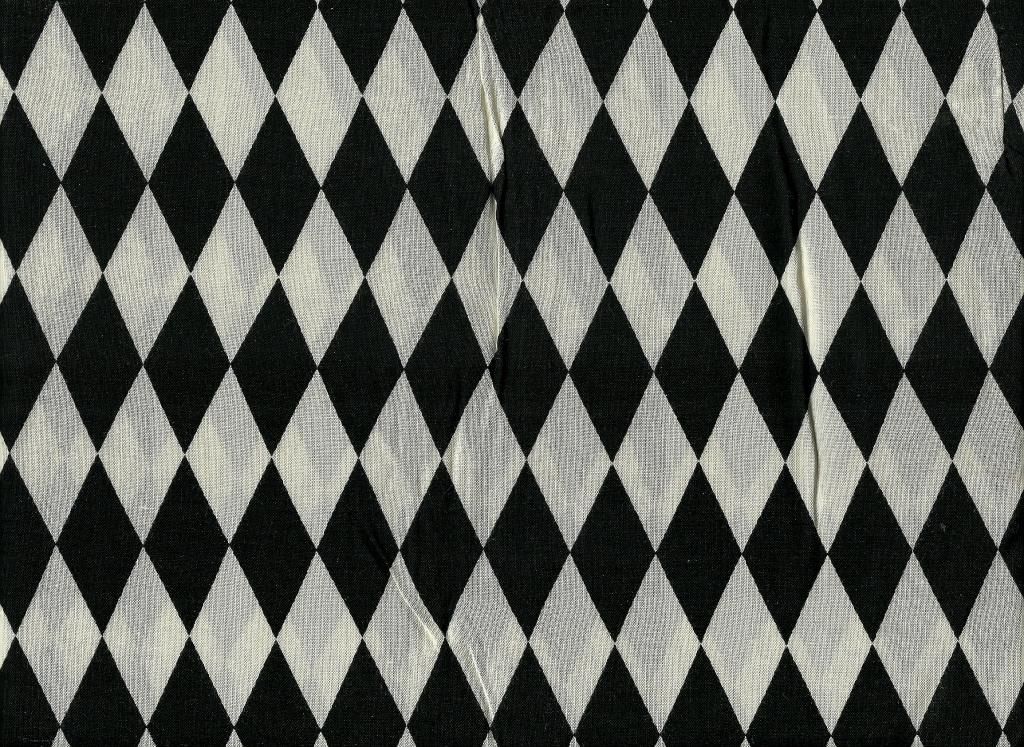 I used my super saver card on Sunday at Value Village and got most of my stuff 50% off..WOOT! WOOT! This was a groovy vintage harlequin print material i picked up which was only 40cents. I'm planning to make a large pillow cover out of it which will match the duvet cover i got at Walmart. I also got a gorgeous vintage doll and a Japanese art book, but i've already wrapped those away for Christmas.
5:41 p.m. - 2014-10-30
A Ring of Salt Will Protect You CD Mix

A mix i did influenced by The Ring movie..


1. God From the Machine - Santigold
2. Don't Gotta Work It Out - Fitz & the Tantrums
3. Baby Don't Do It - Shannon & the Clams
4. Just Strut - King Tuff
5. Hey Let's Twist - Joey Dee & The Starliters
6. All My Friends - Cherry Glazerr
7. Raining Again - Moby remix
8. Under Your Spell - Desire
9. Devils Hearts Grow Gold - La Sera
10. Fallin' - Connie Francis
11. Today Your Love Tomorrow the World - Bleached
12. Out of My League - Fitz & the Tantrums
13. Raspberry Beret - Prince
14. Rock Hard - Suzie Quatro
15. What Do I Get - Buzzcocks
16. Mr. Blue Sky - ELO
17. Pickin' Up Pieces - Fitz & the Tantrums
18. The City - Patrick Wolf
19. Cloud Nine - Blackfeet Braves
20. Samara's Lullaby
7:03 p.m. - 2014-10-22
10 Things I Heart About Halloween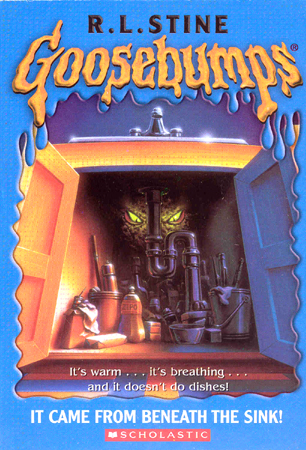 vintage witch costumes + glitter pumpkins + R.L.Stine's killer sponge episode + candy corn cupcakes + Rocky Horror + any day of the dead stuff + The Craft + black-hearted candy apples + mummified mason jars + The Shining
6:15 p.m. - 2014-10-21
Riot Grrrl!

I heart found objects..i found this groovy button on the escalator going down at the mall. I wasn't sure what it stood for exactly so i googled it and i'm soo happy to have this button coz it is a campaign dedicated to empower women and girls worldwide by promoting gender equality and girls rights...Yipeee!! i actually own an authentic Riot Grrrl button!!:)

4:30 p.m. - 2014-10-21
Dinner In the Tower

Mom's b-day was Sunday so we had so much fun eating in the Skylon Tower revolving dining lounge where we could see the Horseshoe Falls all lit up in cotton candy colours + the giant ferris wheel which made us think we were at the Japanese Grand-Prix..the food was amazing..i had the Arctic Char with dill aoli sauce, soo yummy and mom had the filet mignon. And we shared a creme brulee which was amazing! I am super terrified of heights so yeah i nearly got sick on the ride up coz we ride up in those lifts that go outside of the building. I felt dizzy during the meal coz the revolving went a bit too fast. But it was fun tho. I didn't have time to devolp photos yet. I did get a great pic of the tower all lit up in fuschia and the disco dance floor looked like something out of "Suspiria".
4:59 p.m. - 2014-10-16
She Never Sleeps

4:46 p.m. - 2014-10-14
Sleepover Camp

Best Magical Fall Stuff..
a. get lost in the woods and find interesting stick figures on trees
b. watch Rocky Horror with friends and singing along.."in the velvet darkness of the blackest night..."
c. go on a ghost hunting tour (must visit the Screaming Tunnel again soon!)
d. embrace a full moon (even though it makes me not sleep) e. eat Swiss apple pie with whipped cream..OMG, best pie ever!!
f. watch R.L. Stine's The Haunting Hour (whose not afraid of Lily D.?)
Horror Movie Must-Haves..1. Amytville Horror (still scares the zonkies outta me!). 2. Child's Play (haha..when i just recently bought this on dvd, i was going out when the alarm went off in the store (isn't Walmart annoying??) anyways, the nice lady there said that its probably a movie/or cd and i took out the movie and she said "oh yeah, Chucky did it!".3. Repulsion (1965 Polanski film) its not really a horror film but its very suspenseful and Catharine Deneuve plays a girl slowly coming apart and its so eerie and her emotional unstableness leads her to become psychotically violent. 4. The Lost Boys (one of my most fav. vampire movies ever!) 5. The Haunting 1963 is still one of the best ghost haunting a castle movies ever made.

4:44 p.m. - 2014-10-07
Woof! Woof! Woof!

Hey snazzy peeps! It's been crazy hectic lately with school + joining the drama club again + working at the flea market with my friend and her mom..i've made a bit of time though to work on Halloween crafts, make bug hairclips, watch horror movies (forgot how amazing "The Others" really is!), listening to "The Craft" soundtrack and started reading J.D. Salinger's Franny & Zooey.


Lovin' these super cute dog pillows..they look so realistic that when Stew came in, he thought they were real and asked me when did i purchase the 3 dogs, LOL. These dogs never bark, they are very obedient, and I never have to take them out for walks.
4:38 p.m. - 2014-10-02
Suspiria Mix

I heart Fall so much! The colourful leaves, windy, rainy, gloomy, pumpkin spice days is what I live for. I made this mix of Halloween/Horror movie themes etc..

4:46 p.m. - 2014-09-30
The Great Scavenger Candy Hunt

I've been tagged to do the Scavenger Candy Hunt..voila! Went to Sugar Mountain on Clifton Hill.
1. What Is Your Candy Store Budget? less than $10 usually! but it can go up to $40.
2. What Is Your First Impression As You Walk In the Store? me WANT candy CANDY CANDY!!
3. What Does Store Smell Like? soapy soury candy, lol
4. What Is the Biggest Candy You Have Found?


Jawbreaker/Okeydokey..these take me at least a week to finish if i lick it every day but usually i just give up after a while anyways coz my tongue gets super sore.
5. What Is the Smallest Candy You Have Found?


Miniature Fruit Candies..the apple ones are the best!
6. Find Something Green.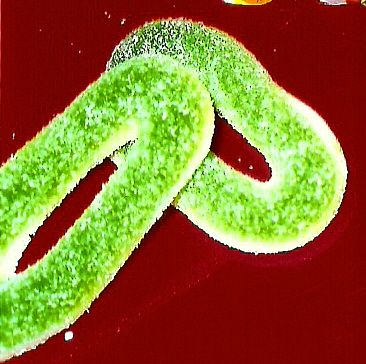 Sour Apple Rings..i really hate soury things but if i had to pick something green, this would be it coz its quite good!
7. Find the Most Sour Candy Available.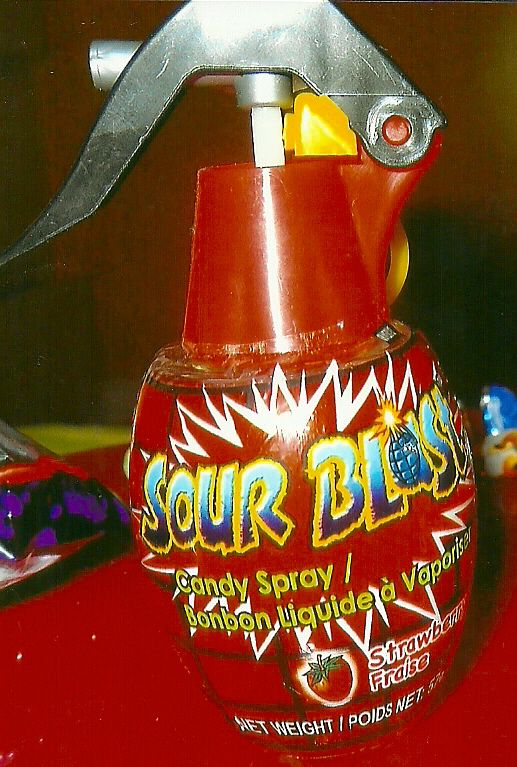 I asked and this is what the girl gave me to try coz i have no idea when it comes to soury stuff coz i don't eat soury stuff.
8. Find Something Pink.


OMG, i loooooove gummy teeth!! This is like my most fav. of the gummies, it tastes like strawberry..yum!
9. What Was the Most Expensive Piece of Candy You Have Found?


This was tough, but i did find this awesome vintage tin box full of amazing tasting candy..it does have a mandarin taste to them which is a plus coz i love any candy with orange taste..this one cost me $5.99. Yes there were way more expensive candies but i couldn't afford the gigantic chupa pop lolly.
10. What Was the Least Expensive Piece of Candy You have Found?


Popeye cigs..i looked around and i guess i picked mostly what i like to eat coz there were candies that were a lot cheaper..this one was on sale for 58cents.
11. Taste the Most Sour Candy Available Without Making A Face.
I totally failed this!
12. How Long Has Candy Store Been Open For?
Noone was really sure, someone thought about 4 years.
13. What Was the Most Interesting Candy You have Found Yet Strange?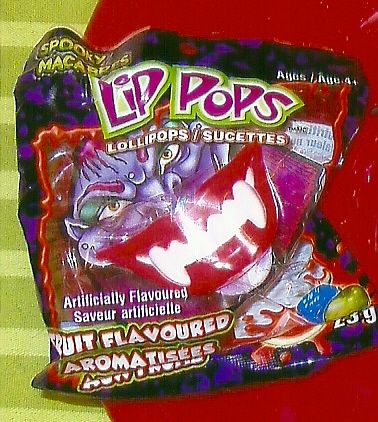 Dracula's Fangs..it taste more like fruity wax candles, lol.
14. What Time Does Shop Open and What Time Do They Close? Are They Open 7 Days A Week?
Sunday to Friday they open at 12:30 pm and close at 5:30 pm and on Saturday they open at 11:00 am and close at 10:00 pm. Yup, they are open 7 days a week.
15. Does Your Candy Store Sell Chocolates? Hell yeah!!:)
16. If You Had To Give Someone Candy From the Store As A Gift, What Would You Give Them?


These groovy eyeball suckers.
17. How Did You Hear About the Candy Store?
Years ago when we went camping to Toronto, we saw Sugar Mountain for the first time on Yonge Street and that was it, since then it has always been my candy store of choice, although I do love Candy Safari too but its like 2 hours drive from here.
18. Find Your Fav. Piece of Candy That Looks Like A Rainbow.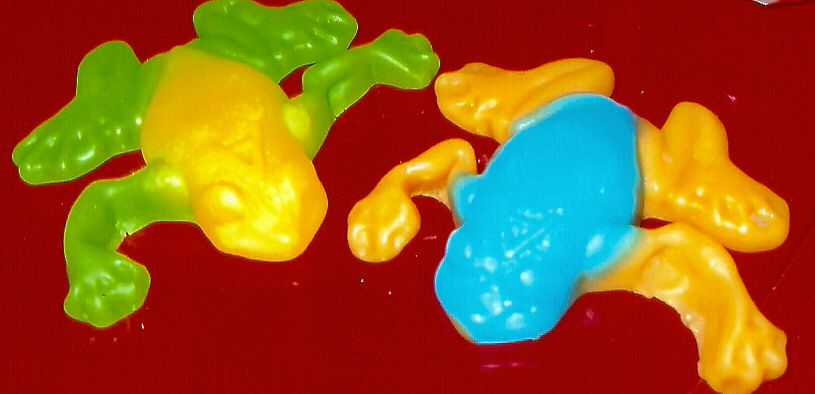 Most of the candies that looked like rainbows were soury, so I picked Rainforest Frog Gummies which are soo good!!
19. Find A Piece of Candy You Would Be Scared To Try.


Ummm..those candies with actually insects in them..yuck! I picked these Skull Gummies that i thought were black licorice which is scary enough for me, but i was so surprised that these are soo yummy coz they taste like blackberries, so i was super super thrilled!!
20. Find A Piece of Candy You Can Use As A Joke to Play On Your Friends.


They were unfortunately sold out of the tiolet bowl candies, so I picked the garbage pail which is always fun.
21. What Kind of Drinks Deos This Store Sell?
Citrus Surge, Pop Sodas..
22. Find Something In the Store That Is NOT Candy.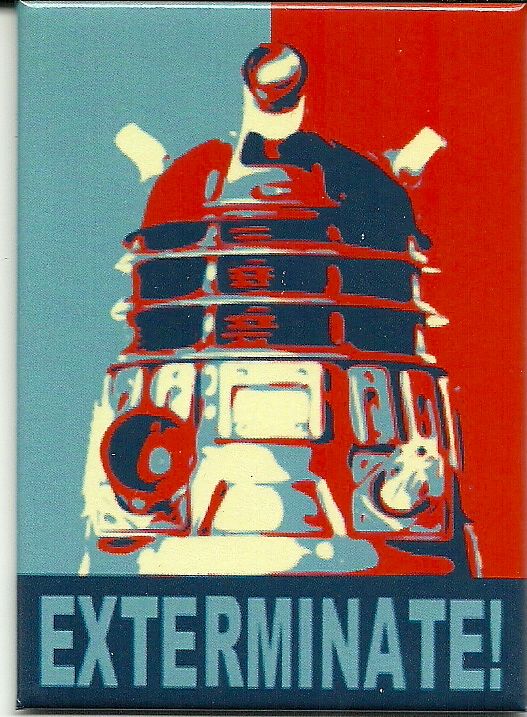 They sell really cool magnets, retro ones, etc..I picked this one up coz i heart Daleks.
23. Find Chocolate That Has Candy Inside of It.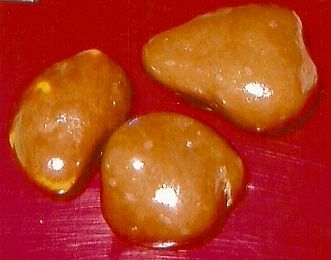 They were out of chocolate covered ju-jubes which i love, so I picked chocolate covered sponge toffee..i like the taste of the chocolate but the toffee inside is soo hard and it tastes funny.
24. Would You recommend This Candy Shop to Your Friends?
Absolutely. We go there all the time.
25. What Is Your Overall Opinion About the Candy Shop?
Its fun, Fun, FUN!!
4:28 p.m. - 2014-09-23
I Walked With the Dinosaurs

Sunday, me and my friend Lily went to see the Dinosaurs at the Skylon Tower. The first section of the place was boring, it was just a bunch of dino bones and dino fossil heads and tiny replicas of dinos behind glass partitions. But, the other section we walked into was like being in "Jurassic Park", although the vegetation totally sucked, but the dinosaurs were moving and making noises, it was thrilling!! There was a huge pteradactyl hanging from the ceiling but that one didn't move. The T-Rex was the best part of the whole place.

4:46 p.m. - 2014-09-18
Retro Desk

I re-did my desk. It was a dark colour which did not match the vintage brown of my makeup table and bedside table, so i decided to brighten the top by duck-taping it with yellow and voila, a whole new table. It also matches my nature-themed keyboard. The martian soda pop can next to my 70s phone is actually a vinyl changepurse which i got in Toronto a while back. I always get so many compliments when i use it out.

6:41 p.m. - 2014-09-04
Mia Wallace in Sephora

Its been soo humid and sticky in classes. Yesterday we went to Ikea, didn't really get much from there except duvet cover set in orange swirls which was only $16.99. Also went to the mall.Sephora's had the Pulp Fiction makeup collection (Urban Decay) and i couldn't resist buying Mrs. Mia Wallace lipstick and nailpolish..yeah they were pricey but who doesn't want to be Mia? The lipstick was $26 and the nailpolish was $18. They had a smokey eyeshadow palette, coal black glitter eyeliner and lipliner too.


Been watching "Clueless" and "Pretty In Pink" all the time.
9:09 p.m. - 2014-09-01
Neil Young's In My Head


Stuff i got at the Legends Rock Shop: Sex Pistols and vinyl record player buttons (3 for $5, i already gave the comic book hero button to my friend Lily), Clockwork Orange and Mushroom are patches, and a glitter butterfly magnet came from a Japanese anime shop, the stuff in there reminded me of the shops at Kensington Market, so much Hello Kitty stuff!
OMG, this horrendous heatwave sux at the beginning of school!! I just want to sit in a pool and do my homework from there, if we do get homework tomorrow, which would be stupid. And Neil Young's Heart of Gold has been in my head since hearing a guy play the song on his guitar at the Hard Rock. And i totally saw Rod Stewart's twin in the soda fountain place with spiky bleach blonde hair wearing tight metallic red pants and leopard print muscle shirt.
5:39 p.m. - 2014-08-21
Kurtz

This place reminds me of Alice's debutante party in "Virgin Suicides" coz the water is so green. Maybe at night, green fog rolls out from there.

5:16 p.m. - 2014-08-09
art farting
We went to look at the artwork from local artists, while i was staring at the other wall of paintings from quite a distance, a picture fell off the wall to the floor, that totally freaked me out!!!! Maybe it was Ginsberg's ghost, who know. We had our usual pear tree flatbread pizza which is so freakin' good!! and i'm a huge fan of Italian soda, i had the swiss creme..yum! Went thrifting to Out of the Past. Been listening to Abbey Road & i love the song Octopus' Garden!! And how yummy is cherry 7up?!! I can only get that at That's Entertainment. They also carry Yahoo and all sorts of sodas i've never even heard of and tons of stuff from the US! Yay!! Also been watching tons of MLS Soccer.
2:01 p.m. - 2014-08-04
fun at port colborne

It was tonz of fun being at Port Colborne for the Canal Days annual celebrations! It was a long drive to get there but thank you GPS coz otherwise we wouldn't have known where to go! We ate at the British Bakery Company..OMG!! the best ever cinammon buns which tasted more like cake..yummy!!!! and of course empire cookies! There were rock bands playing all over the place. I was disappointed at the one thriftshop they had there..i didn't find anything, there clothing was very limited, mostly knick knacks, kitchenware, and sports equipment. The Bargain Center was also disappointing coz whenever we've went before with my dad, there would always be something groovy to get there. Thankfully there were no buskers around..sorry but i can't stand them!! People were super nice wherever shops we went into, they make you feel so much at home. There was a gigantic fish hot air creature that they were having a hard time getting off the ground so i didn't have time to actually take a pic of it. There was a dude driving a green pod car who looked exactly like a young Robert Plant!!!! OOOOOOOOH!!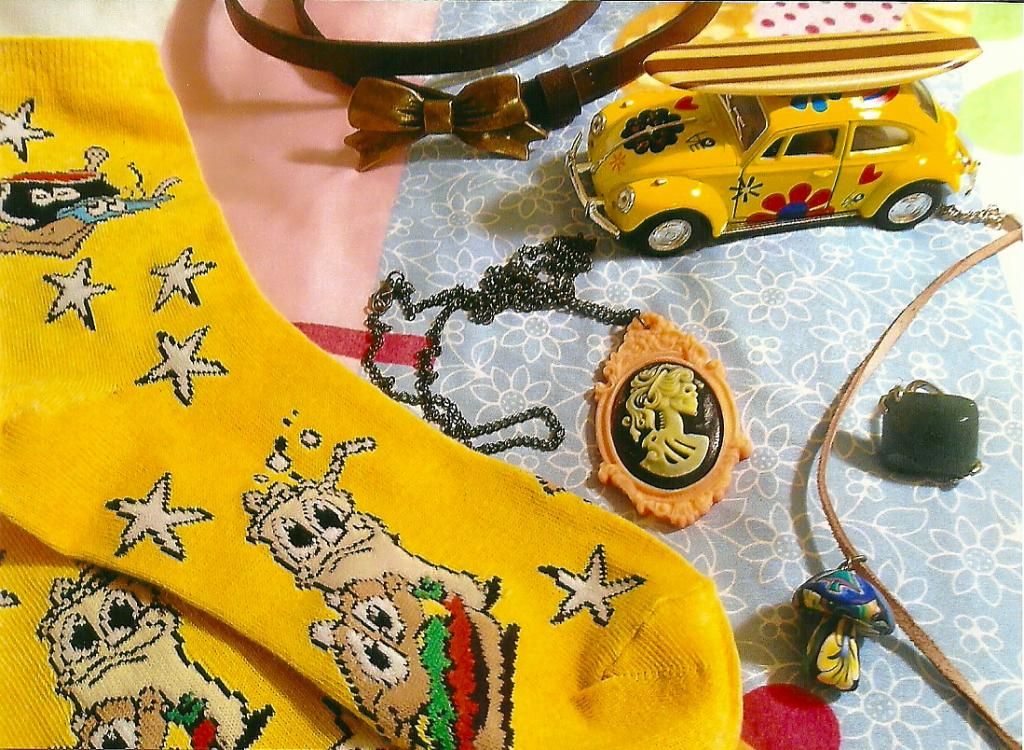 What i got: Snackbar socks: dollarshop, Skeleton girl victorian necklace: rock n roll vendor, Psychedelic mushroom necklace: hippie shack vendor, Green stone ring: African vendor, Vintage ribbon buckle belt: Unique Treasures, Beach Boy surf punch buggy: Candy Safari.
This sums up my mood lately..Postcards From Italy - Beirut


3:04 p.m. - 2014-07-21
led zepp coin purse

Haven't been to the mall lately, so we went on the weekend and i found this awesome Led Zeppelin coin purse/keychain at Sunrise Records for only $3.99. I got some other stuff which i will be posting in the near future somewhere from the galaxy. Essence came out with a perfume collection and i got the purse size in "like best friends forever" which is the best scent and it actually lasts a very long time! I wanted to get the "Candy Shop" one but i didn't smell any scent there at all, the one i got smells like cotton candy. We were supposed to go to the beach today but its not warm enough..all summer so far has been cool and raining nearly every day! It really sux!! Yesterday me and Maria made flower crowns and hairclips and watched "Fast Times At Ridgemont High".

2:48 p.m. - 2014-07-17
on the road

Finally got around to watching "On the Road" based on the fab-fabbity-fab book by Jack Kerouac which is about going on road trips, meeting quirky people, partying, friendships, relationships gone bad etc..the movie itself was okay, it was boring in certain parts, ummm..i don't think they did the book justice but it was fun to watch, i especially loooved the guy, Garrett Hedlund who played Dean Moriarty..total sex-god!! I've never seen him before. What confused me about the movie is that i don't remember reading about strange orgies?? i'll have to re-read the book again, i've read it like eons ago. Best thing about "On the Road" is that it re-united me with club sandwiches..gawd, i haven't had one in a long while so i made some yesterday for lunch...yumm..best comfort food ever!!

8:33 p.m. - 2014-07-07
b-day wishes to richard starkey

HAPPY B-DAY RINGO BABEEE!!

4:16 p.m. - 2014-06-19
ribfest
At the Ribfest on Sunday..big 70s cars, rock band that played Led Zeppelin and Black Sabbath..jumbo ears with cinammon and sugar..love my cowboy hat which i got from there..hanging with friends..having so much fun.