2:30 p.m. - 2014-03-31
it's my party and i'll cry if i want to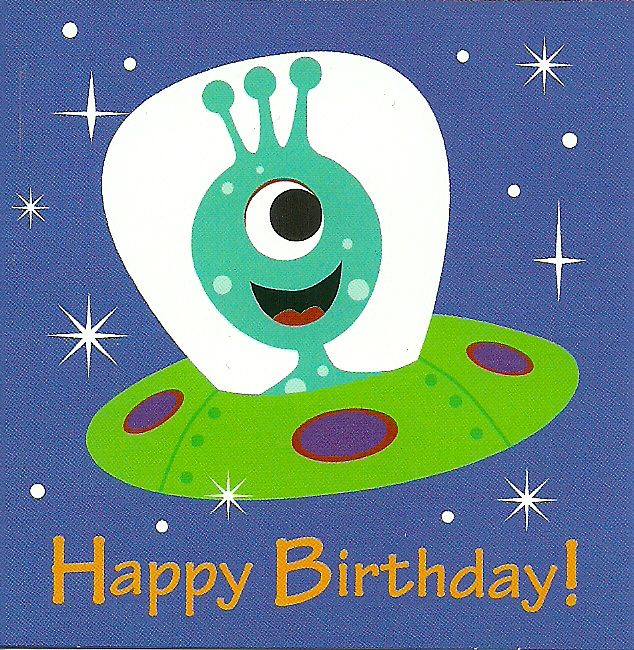 Card is from my friend Stew..he knows how much i love ufos and martians,haha. And he also got me a dino button, coz yeah i totally heart dinosaurs too. He's one of my bestest friendsies on the planet earth. We're gonna go to fun city and eat at the Rock n Bowl and mini-golfing. I partied with my friends on the weekend.