6:07 p.m. - 2014-03-27
janis + my discography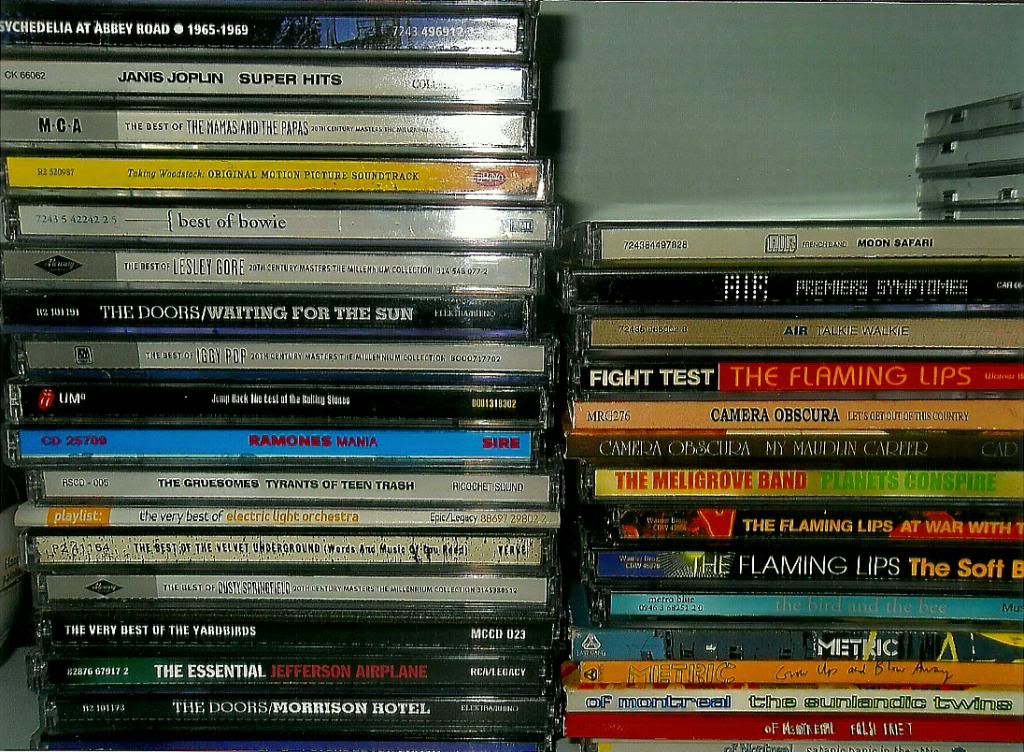 Some of the cds i have..i lent all my Beatles cds to a friend a month ago and haven't gotten them back yet. I have other cds lying around my room. First row: 60s/70s, second row: electronic pop/indie pop..i'm not too good when it comes to labelling certain music genres..3rd row: electronica, reggae, hippie, retro dance..4th row: movie soundtracks + 50s + vintage-y..5th row: indie rock, retro rock, grunge, noise rock etc.

Janis on a tractor, 1967, Woodacre California.


Winterland Ballroom, 1967.


Newport Folk Festival,1968.