5:33 p.m. - 2012-03-06
hot pink palace

Christina Aguilera's gaudy Beverly Hills mansion that's worth $13.5 million.
I didn't know she makes soo much money for twirling around in a Tron-like chair getting motion sickness in The Voice! Gawd!!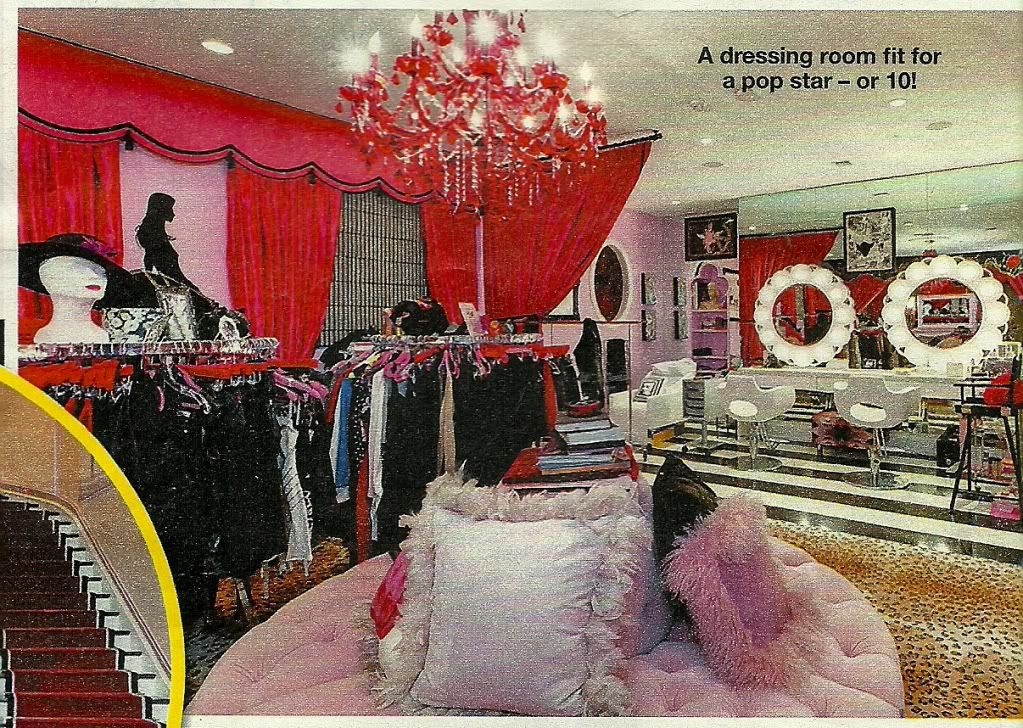 I like her dressing room area..it looks like a vintage boutique like Black Market in Toronto with those clothes on circular racks..i don't understand why she needs 2 vanity mirrors?? Does she have a split personality??



Her big tomato recording studio. i like her outdoor pagoda, that's very pretty!