hahahaha..im still in a fit of giggles over the soldier boy's stupidity..especially for someone who is middle-aged even though he looks like he's in his 20s coz of his babyface and crewcut..he is rather harmless but a bit on the whack side..well, anyways, he said he's going to the sarge's office but he went up to the coat closet door instead and he stood there and knocked gently on the door and said "hello, sarge? may i please enter?" and we all witnessed this and we all burst out laughing and he turned towards us with this look of total confusion and Steve said "dude! that's the closet!" and soldier boy got red in the face..hahahahaha..it was soo funneee!! what was not funny to June (girl at work who sits across from me at other sewing machine) was that today was her birthday and she turned 22 and soldier boy said to her "22? i thought you were much older than that, you seem to have changed in a week!" man, was she rightfully pissed off at him! thats all us girls heard during lunchbreak afterwards..she was still mad when we left! that soldier boy seems to be getting on everyone's nerves lately! oh and he totally screwed up stuff in the stockroom so he's like oh-so-close to getting sacked!
Saturday i had a GROOVE-BLAST thrifting!!! i got a pair of red vinyl 60s shoes for the MOD fever thats been going through me for a while now, a pair of hippie flared jeans with groovy embroidered flowers going up on both legs, a 2009 mr. men/little miss calendar for a buck! and an amazing 60s mod sweater mini-dress!i also had fun shopping for make-up (looove my NYX yellow mascara and taxi yellow nailpolish!) for that yellow mod phase look..i also ordered a stage cake for dad which i picked up today after work..it is hilarious!! its got winnie-the-pooh popping out of a honey jar on top of the cake. After thrifting, i stopped over at Stew's flat and we had Chinese take-out from Mandarin Buffet place (he got a free scroll calendar & i had no idea that it was the year of the ox!), anyways, they make incredible almonds & vegetables (it used to be called almond guy ding but now its just that) and egg rolls and mushroom chow mein and ooooooh-la-la, their sugar puffs rule!!!!!! we ate sitting cross-legged on the floor with chopsticks while we watched "pecker"..we are both huge fans of edward furlong and every time i see this film, i have the urge to get my camera out and do some urban photography! not much to shoot at his apartment though unless you consider the downstairs creepy laundromat exciting..his next-door neighbour is this old lady who apparently spends time washing out all her dog's wardrobe..her dog has a new outfit for each day of the week! erm..i think her dog is a mixed breed coz its got patches of hair in some parts of its body and it looks like a chiwauwau but its not and i've seen it in the hallway and it just sits there staring at me in his doggie sweater and when i try to pet it, it just snarls with its mouth going crooked so i wish to keep my hand in one piece! the dog's name is Gershwin..hahah! the lady is obssessed with theatrical piano composers.
Yesterday we celebrated dad's birthday at red lobster and we shared caribbean lobster tails and 3 sorts shrimp platter..everything was delicious! oh man, is pina colada ever yummy!!!!!! we had a super nice hostess and she and some guy brought a slice of chocolate wave cake with ice-cream and a candle on top and sang "happy birthday from red lobster to you" to my dad which was très cool! we got mints after, and their mints are really good!!
my obssession with mod fashion....here are some of my favs..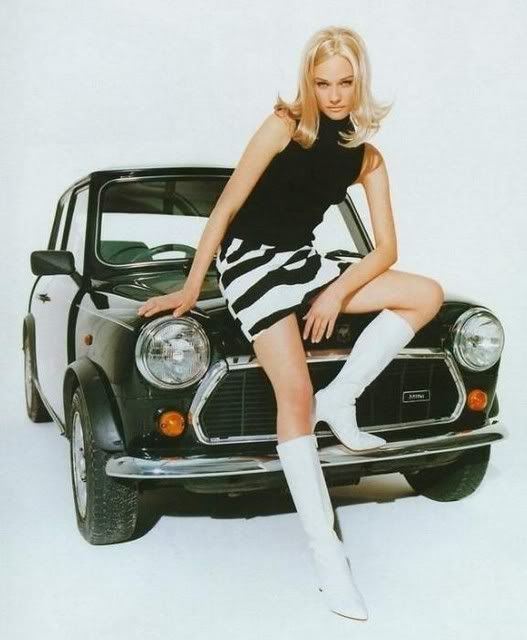 previous
Magical Stones - 2019-06-21
Calm Cool And Groovy - 2019-06-20
Hippie Haul - 2015-08-02
Thrift Haul - 2015-07-31
Much Ado Being Sick! - 2015-06-22

It won't let me edit profile - so here it is:

FAV. BANDS/MUSICIANS - grateful dead, greta van fleet, kula shaker, enigma, xavier rudd, led zeppelin, janis joplin, jimi hendrix, fleetwood mac, the doors, bob marley, beatles, stones, bowie, pink floyd..

FAV. FILMS - almost famous, dazed n confused, picnic at hanging rock, foul play, groove, jurassic park, twister, ice storm, virgin suicides, close encounters, dark crystal, go ask alice, & lots of horror..

FAV. BOOKS - go ask alice by anonymous, animal farm by george orwell, virgin suicides by j. eugenides, i'm with the band by pamela desbarres, weetzie bat by francesca lia block, grapefruit by yoko ono, wilderness by jim morrison, the sun and her flowers by rupi kaur..

FAV. THINGS - 1970s, bohemian, Buddha, salt lamps, stones, astrology, animals, cats, butterflies, daisies, sunflowers, tarot cards, Indian foods, vegan, yoga, elephants, bamboo, succulents/cacti, moon, sun, Morocco, painting, nature, outdoor festivals, hula hooping, psychedelica..