Started my own zine with the help of Stewart called "The Daisy Typo" and its about happy-crazy things in life, sad things in life, school, zen, art, quotes etc..its all in rough right now.
Things i looove about Autumn: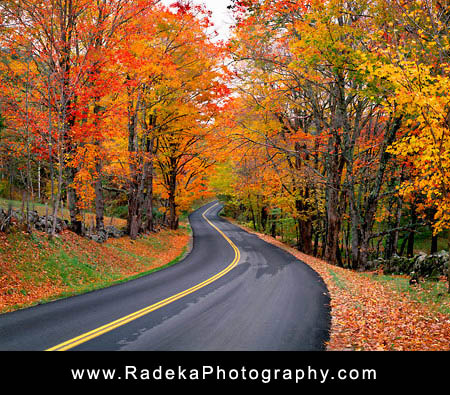 road trips to the countryside on the weekends


homemade apple pie


pumpkin patches


scarecrows in the garden


cup of hot apple cider


and of course horror films..tonight i'm watching "I Know What You Did Last Summer".
Got a ride home from work today..i love to just lean my head against the window and look up at the orange-rose oak leaves waving in the wind and the eerie greying skies and the pastel barns with the rolled up hay bundles and the pretty horses. And back in the city passing punks with red/black mohawks, a building with weird graffitti which reminded me of my ex-boyfriend, a man in a tweed cap gathering leaves from his lawn, a family sitting at a table inside a Victorian house eating dinner..they probably eat something fancy like chicken parmigiano instead of chef-boyardee and maybe will sit down later and watch Jeopardy. I like to glance into windows as we ride by and wonder what people are doing or eating or talking about.
My mouth still tastes of old orange flavoured chewing gum..
previous
Magical Stones - 2019-06-21
Calm Cool And Groovy - 2019-06-20
Hippie Haul - 2015-08-02
Thrift Haul - 2015-07-31
Much Ado Being Sick! - 2015-06-22

It won't let me edit profile - so here it is:

FAV. BANDS/MUSICIANS - grateful dead, greta van fleet, kula shaker, enigma, xavier rudd, led zeppelin, janis joplin, jimi hendrix, fleetwood mac, the doors, bob marley, beatles, stones, bowie, pink floyd..

FAV. FILMS - almost famous, dazed n confused, picnic at hanging rock, foul play, groove, jurassic park, twister, ice storm, virgin suicides, close encounters, dark crystal, go ask alice, & lots of horror..

FAV. BOOKS - go ask alice by anonymous, animal farm by george orwell, virgin suicides by j. eugenides, i'm with the band by pamela desbarres, weetzie bat by francesca lia block, grapefruit by yoko ono, wilderness by jim morrison, the sun and her flowers by rupi kaur..

FAV. THINGS - 1970s, bohemian, Buddha, salt lamps, stones, astrology, animals, cats, butterflies, daisies, sunflowers, tarot cards, Indian foods, vegan, yoga, elephants, bamboo, succulents/cacti, moon, sun, Morocco, painting, nature, outdoor festivals, hula hooping, psychedelica..