Yesterday we went to the ballet meeting in Toronto (its the Canadian Dance Teacher's Association 60th Anniversary)..while i waited in van for mom to come out, i finished some art and i drew a pic of a platform boot..the meeting didn't last very long and we headed to Queen St. around 1:30 pm with my braids like Harmony's in "Groove"


and wearing my new cool indie striped sweater i got at H&Ms. Numb's was closed..i was sooo disappointed coz i wanted to purchase 2 tickets for the upcoming TOTAL REQUEST RAVE 3..now im not so sure i will go coz the tickets at the door will be double! I was looking forward to getting free glowsticks, free cds, seeing the decor by Dream Builders,and just having fun raving!!Anyways, its just a whole amazing experience just to be on Queen Street..so much happens..there was a huge paperbag with a man inside of it who did a one-man puppet show and he kept on chatting up people and shouting funny stuff at them..there was a rasta man who sang incredible as he played his guitar on the corner with a Matt Costa meets Bob Marley kind of vibe..this blonde girl walked by with the most outrageous hairdo! it was like an Indian Vishnu Goddess with hair for arms..we got free samples of African raspberry herbal tea which was delicious! i loved the huge plastic pink hand chair outside one of the shops..a jazz band on the street played Russian music while people were on exercise bikes..what was up with that?? at Ontario Place, there was a gigantic Eiffel Tower lit up with different coloured changing lights and on Yonge, there were loads of film crew trailers and helicopters hovered over our heads as they were filming and mom kept on sticking her head out the window and i joked that we're gonna be in the film as traffic extras..hahaha..wouldn't it be fun if we really did get filmed!! also got stuck in a protest, it was for a very good cause becuz the signs said "stop Sri Lanka from murdering children!" holy f**k, i can't believe that things like this are happening in other parts of the world!!its HORRIBLE!!!!!! i don't know what anyone can do about it unless they parade themselves with those signs in front of City Hall, but i guess they want people to know about it, coz i certainly didn't know! this should be something for Anderson Cooper!! Wow, all this happened in just one day of a road trip! I did shop..there was lots of sales around and man i had a blast!! this was the first time going to Toronto, that i did not buy any cds. I got a vintage sock monkey, 2 gifts for mom for her birthday, some gifts for friends, French blue tights, a clear plastic bracelet with yellow gemstones, a square silver ring with swirl print, soi-select miniskirt with sesame street like theme, blue vinyl bag with blue cat cartoon on it, stars wristband, and big white butterfly necklace with earrings. We ate thai chicken pizza at harbour and fed the seagulls with leftover crusts and got home around 9-ish in a sea of fog.
stolen from someone..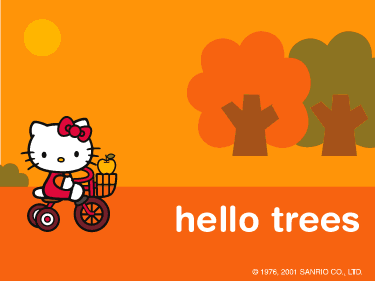 previous
Magical Stones - 2019-06-21
Calm Cool And Groovy - 2019-06-20
Hippie Haul - 2015-08-02
Thrift Haul - 2015-07-31
Much Ado Being Sick! - 2015-06-22

It won't let me edit profile - so here it is:

FAV. BANDS/MUSICIANS - grateful dead, greta van fleet, kula shaker, enigma, xavier rudd, led zeppelin, janis joplin, jimi hendrix, fleetwood mac, the doors, bob marley, beatles, stones, bowie, pink floyd..

FAV. FILMS - almost famous, dazed n confused, picnic at hanging rock, foul play, groove, jurassic park, twister, ice storm, virgin suicides, close encounters, dark crystal, go ask alice, & lots of horror..

FAV. BOOKS - go ask alice by anonymous, animal farm by george orwell, virgin suicides by j. eugenides, i'm with the band by pamela desbarres, weetzie bat by francesca lia block, grapefruit by yoko ono, wilderness by jim morrison, the sun and her flowers by rupi kaur..

FAV. THINGS - 1970s, bohemian, Buddha, salt lamps, stones, astrology, animals, cats, butterflies, daisies, sunflowers, tarot cards, Indian foods, vegan, yoga, elephants, bamboo, succulents/cacti, moon, sun, Morocco, painting, nature, outdoor festivals, hula hooping, psychedelica..